PHEASANT MEAT DOG FOOD
Pheasant meat-based Natural and Raw Dog Food formulas and treats from top brands including Wysong, Evanger's, Primal, and more.
---
Primal Frozen Raw Pheasant Patty Dog Food
Produced using only the freshest, 100% human-grade ingredients. The poultry, meat and game used in each are antibiotic and steroid free without added hormones. Certified organic produce and minerals as well as unrefined vitamins are added to fortify the complete and balanced diets. Each formula contains fresh ground bone for calcium supplementation. This combination of ingredients offers optimum levels of the amino acids, essential fatty acids, natural occurring enzymes and necessary vitamins and minerals that are the building blocks for your pet's health. Finely ground, fresh pheasant bones add optimum levels of calcium. Organic produce provides food-derived vitamins A, B-complex, C and D. Cold-water salmon oil and organic coconut oil are a great source of fatty acids.
---
Primal Frozen Raw Pheasant Nugget Dog Food
---
Evanger's Dry Dog Food - Pheasant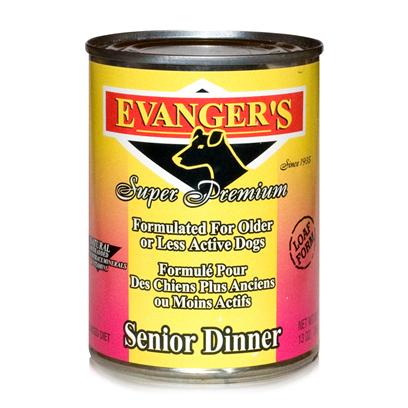 A fine way to feed your champ a complete and balanced meal. Formulated to meet the Nutrition Profile set by AAFCO, your dog will definitely get complete health benefits with every bite. Made from all-natural ingredients, Evanger's Adult Dog food is high in protein which helps your pet develop strong muscles.
---
Wysong Uncanny - Pheasant & Fruit
The first canned food formulation without the can and without the heat processing for both cats and dogs. UnCanny, as with all of our other Wysong TNT (True Non-Thermal) raw diets, is not cooked at any stage of production. This means that the critical food components such as prebiotics, probiotics, enzymes, vitamins, and minerals are never compromised or degraded. UnCanny is ALIVE with all the life sustaining food components your companion animal requires for optimal health. UnCanny is meat and vegetable based (no starches from tapioca, potato, grains, or other sources), with special emphasis on nutraceutically enhanced broth, delivering real nutrient power.
---
Wysong Pheasant Dream Treats
Each meaty disc is loaded with extra vitamins, minerals, probiotics, enzymes, powerful natural nutraceuticals and more!
---
Evanger's Super Premium Pheasant and Brown Rice Dry Dog Food
Nutritionally complete and balanced. Meets nutritional levels established by the AAFCO. No corn, soy or wheat. For all life stages .
---
Evanger's Dog Treats - Jerky Pheasant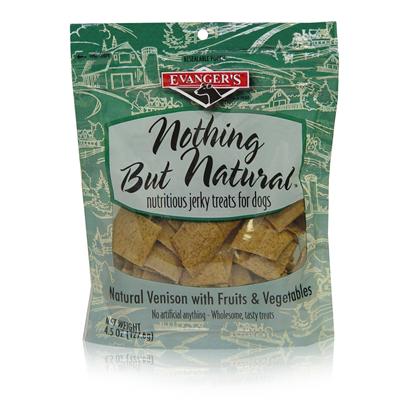 Packed with all the nutrients needed to help him stay active, these treats are perfect as rewards or simply travel snacks for pets. Made with only the finest ingredients, each bite gives him all the vitamins and minerals needed to enhance his vitality.
---
Evanger's Game Meat Can Pheasant
A great mixer with dry foods. This is an excellent choice for pets with other food allergies. Liven up meal time with Evanger's canned exotic grain-free game meats.
---
Evanger's Grain-Free Pheasant Canned Food
Naturally grain and gluten free, this canned food is a healthy meal made from exotic pheasant meat. Great to add moisture and protein to dry dog food! Ideal for pets with food allergies.
---